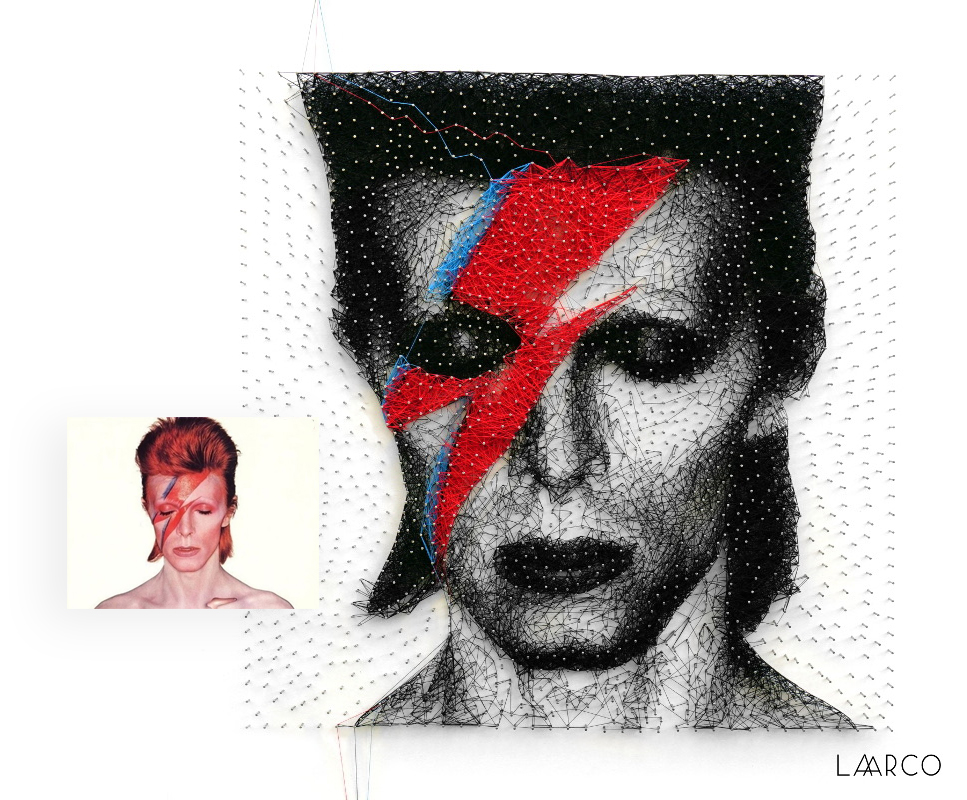 Autograph

is a process that generates

String Art

pieces from a digital image.
A piece is created with thousands of nails and more than 1000 meters of thread.
You can buy portraits of pop, music and political figures, or request your own.
String Art process
How it's made
Autograph String Art
Browse for existing pieces or create your own.
From 550€
We have a limited amount of pre-made String Art works available featuring our favorite fiction characters, celebrities and artists. They are available through our partner Saatchi Art.
If you're interested in having one of our printed, contact us for a quote and manufacturing lead time:
From 950€
We work with photographs that you provide to create a unique piece for your home or unforgettable gifts.
Contact us to request free simulations and quotes. Please read the first.
650€ - 1100€
Whether you're looking for a general topic or a particular portrait, we'll help you find the perfect source photograph or adapt your company logo.
Contact us to start the process.
Validation error occured. Please enter the fields and submit it again.
Thank You ! Your email has been delivered.